Nosesecret can help slim, lift or straighten your nose without the need of surgery, needles, or make-up. Get ready with Nosesecret for Thanksgiving! Give Nosesecret a try with our Nosesecret Thanksgiving Sale.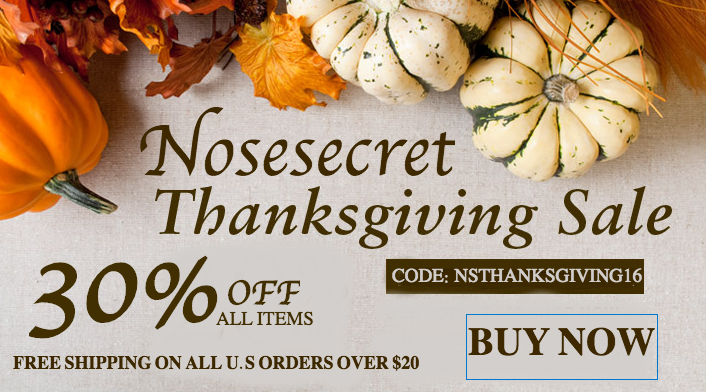 All customers will get 30% OFF and FREE SHIPPING in the U.S. on orders over $20. Visit our website and use our coupon code: NSThanksgiving16 at checkout. We also have an extra treat for all our returning customers! All returning customers will receive an EXTRA pair FREE with no coupon code required.
Enjoy the sale & Happy Thanksgiving from Nosesecret!