Warning! Be aware of fake NoseSecret being sold on Amazon and Ebay. Protect yourself from harm products made of

plastic

coming from China and other places l

earn more >
Do you want to ship your order to a different address?
We accept a wide range of payment options such credit or debit card, Paypal and Money order. However, when a customer pays with a credit or debit card and the billing and shipping address do not match or if we are unable to automatically verify that the shipping address is an authorized address by the credit card institution, we must initiate a Manual Verification.
Manual verification may take up to a month if the customer does not provide with the information needed to complete the process on time or it may result on order cancellation. To avoid this tedious process we advise you to use Paypal Direct payment. You do not need to have a Paypal account to pay for your order this way.
Follow the follow steps to pay with Paypal Direct Payment:
Select your desired product and added to shopping cart, then click "Check out with Paypal"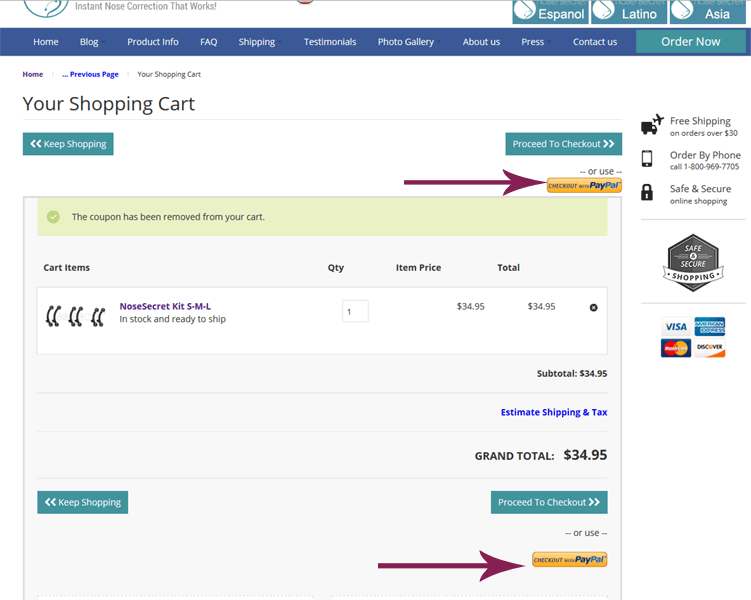 Once you click the button "CHECK OUT with Paypal" you will be sent to the Paypal interface, click "Pay with debit or credit card" below: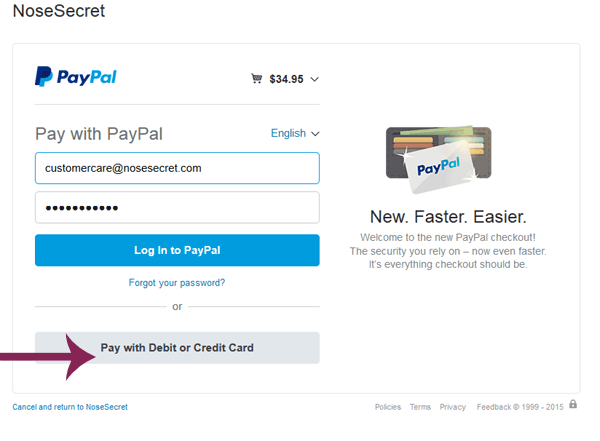 Then proceed to enter your credit card details and billing address as it appears on your credit card statement. If you don't want to ship your order to the same address, Just uncheck "ship to my billing address"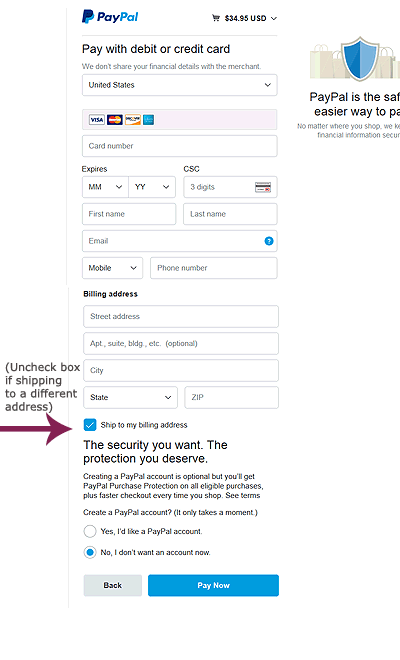 Enter the shipping address and pay for your order.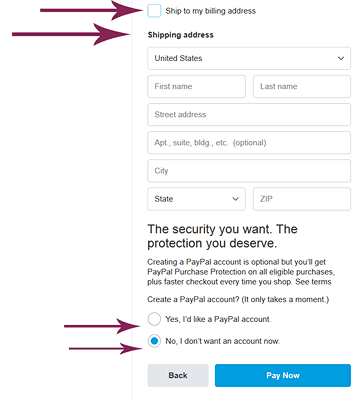 Cick PAY NOW to complete your order.
If this is an international order you will receive an email as a reminder of the terms and conditions of your shipping option.